AsphaltPlanet.ca > OntHighways > Highway 2A > Images

King's Highway 2A - Images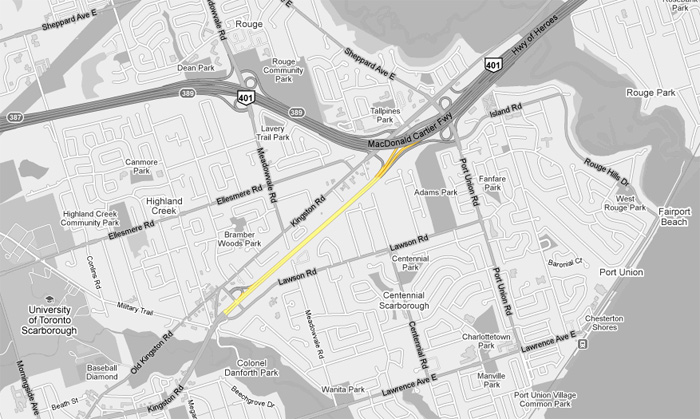 Photos shown in this table are arranged from West to East:
Proper Municipality Name
Photo Description
Photo

Pictures taken from driver's perspective appear offset from centre-line pictures:

East-
bound
West-
bound

City of Toronto

This advanced sign for Port Union Road no longer stands. The entire gantry was removed by City of Toronto forces shortly after I took this photo. This interesting sign highlights Ontario's advanced signage standard for a direct taper off-ramp. It is a confusing, and very unique sign.
Photo taken: May 11th, 2007.
Low Res



High Res
Highway 2A ends at Highway 401. Click here for Highway 401 images.
---
<- Highway 2 Images Back to Highway 2A Highway 3 Images ->
Images Index
---
Copyright (c) 2004-2010, Scott Steeves (Webmaster) scott@asphaltplanet.ca