Secondary Highway 519 - Images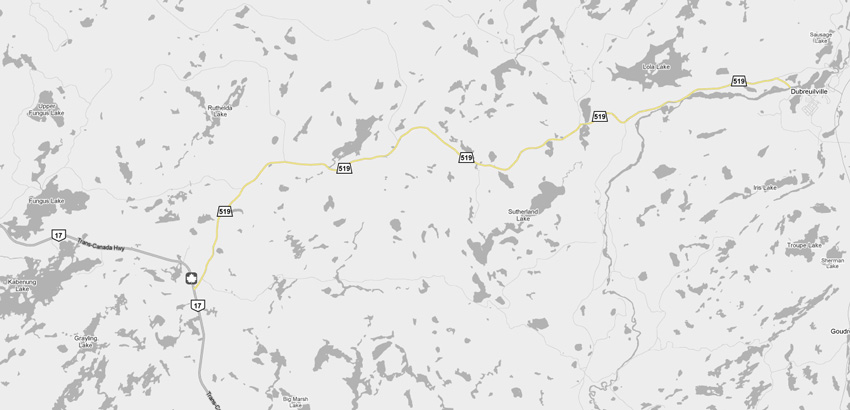 Photos shown in this table are arranged from South to North:
Proper Municipality Name
Photo Description
Photo

Pictures taken from driver's perspective appear offset from centre-line pictures:

East-
Bound
West-
Bound
Highway 519 ends at Highway 17, the Trans-Canada Highway halfway between White River and Wawa. Click here for Highway 17 images.
District of Parry Sound
View looking north along Highway 519 from the Highway 17 junction.

Picture taken: July 2nd, 2004.


Low-res High-res
District of Parry Sound
Advanced junction assembly denoting the southern terminus of Highway 519 at Highway 17.

Picture taken: July 2nd, 2004.
---
<- Highway 518 Images Back to Highway 519 Highway 520 Images ->
---
Copyright (c) 2004-2011, Scott Steeves (Webmaster) scott@asphaltplanet.ca