AsphaltPlanet.ca > Michigan > Interstate 94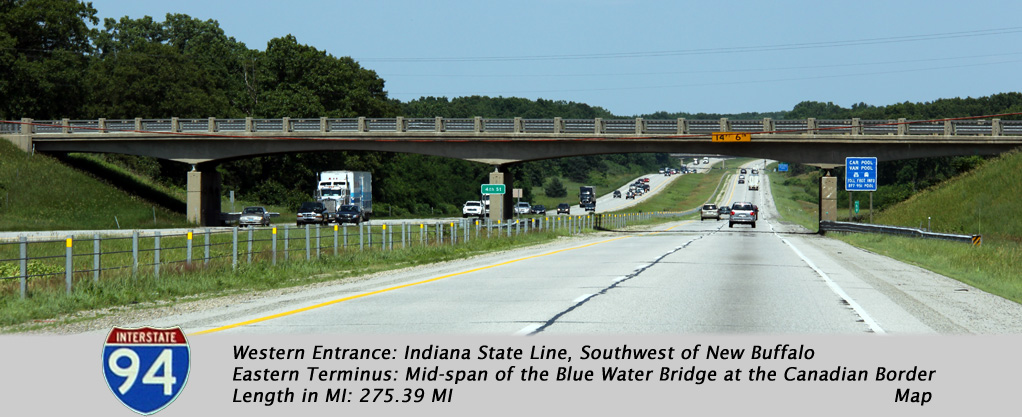 Virtual Tour of I-94:
Pages show both eastbound and westbound photos, arranged in order from west to east along the entire length of the highway. Pages include both center-line and sign photos.
Page 1 - Indiana State Line to Paw Paw
---
<- I-75 MI Highways I-96 ->
Asphaltplanet.ca
---
© 2006-2016 Scott Steeves. Scott@asphaltplanet.ca

Page Created: April 3rd, 2011.
Last Updated: April 3rd, 2011.